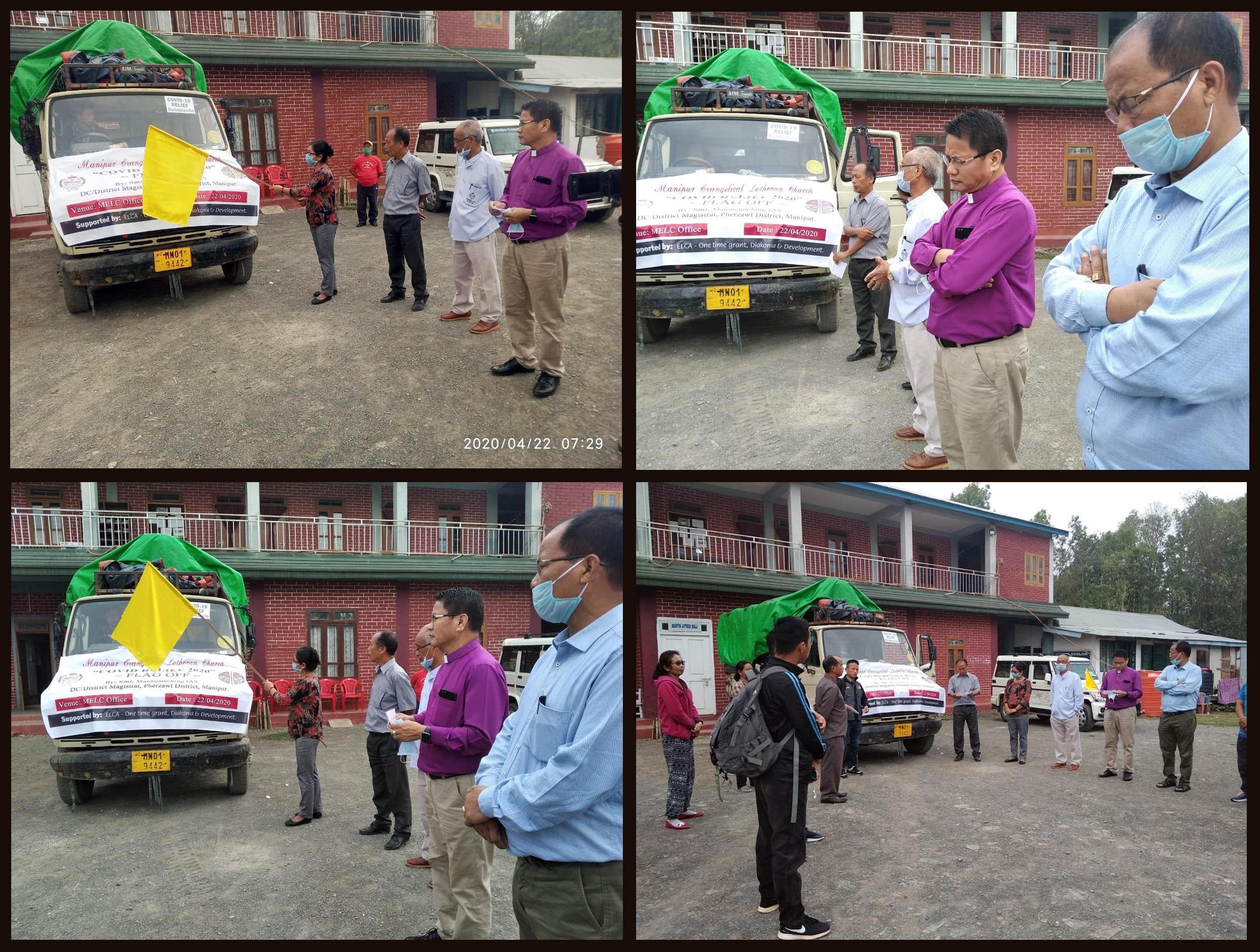 MELC IN COVID-19 RELIEF HAWMKHIETNA PAN?
Evangelical Lutheran Church in America (ELCA), Global Mission te panpina (One Time Grant) tungtawn in COVID-19 RELIEF adia, Anntang hawmkhietna dingin tuzingkal Nai 7:30 AM vel in MELC Office ah Smt. Mannuamching, DC/District Magistrate, Pherzawl District, Manipur in FLAG OFF na nei in, tuazou in MELC Thanlon Division sung a 1st Phase hawmna nei dingin Bishop leh Project Manager lamkaina in kuankheta uhi.
Lawchingtah a hawmkhiet ahi theinab ding leh maban a Division dangte azong buaina bangma umlou a hawmkhiet ahi theina ding in i thumna uah lanchiet vai.
---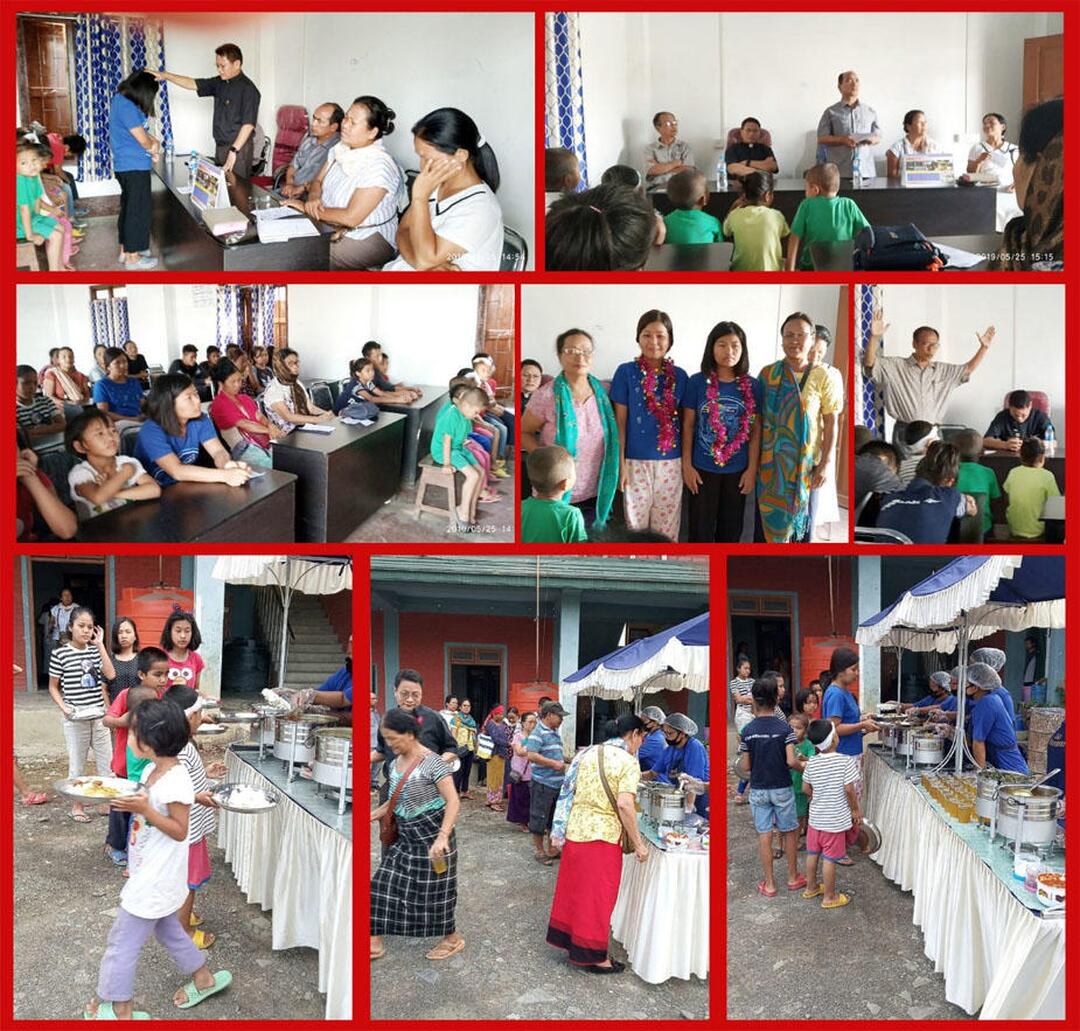 Nh. LAMNU, VDS CL-X PASSED KIPAHPINA ?
Vondei Sauliim a um Esther Nianghoilam Class 10 passed kipahpih na vaiguon zanni dt 25/5/19 nitahlam dah 2:30pm in Martin Luther Hall MELC Campus ah Bishop MELC leh Managing Board VDS lamkaina in kinei hi.Vondei Sauliim a naupangte siamjilna a pawl som passed masapen ahina ah ikipah pih a, tamtan chiang hing pui Mangpa Pasian min phatin umhen! Bishop in kipahna maitam aneijou in Nh Lamnu adingin vang thumsahna neipieh hi. Board member peikhawm ten kipahpih etsahnan silpieh tuam2 pia uhi. Nh Lamnu apan thugen ngaikhiat ahia,aman agenna ah apianna nu-le-pa tunia dam hile uh alohchinna a kipahpih dingdan te uh gen a, MELC milip pumpi tungah kipah ahidan gen hi. Anu apa dam nonsih nan uleh tunia MELC a innsuan nu-le-pa tekhu anu apa bang a mu a deisahna leh itna atan te jal in kipahthu gen hi. Program jou in naupangte annehpihna kinei hi. 
Nh. Lamnu ahileh tukum 2019 BOSEM nuai a Tan Som laivuonna a (Chinkham Modern H/S tungtawn) a 2nd Div. a passed ahi hi. Ebenezer Pasian min thupi tahen!
~ Ngaineikim
Secretary, VDS M/B
---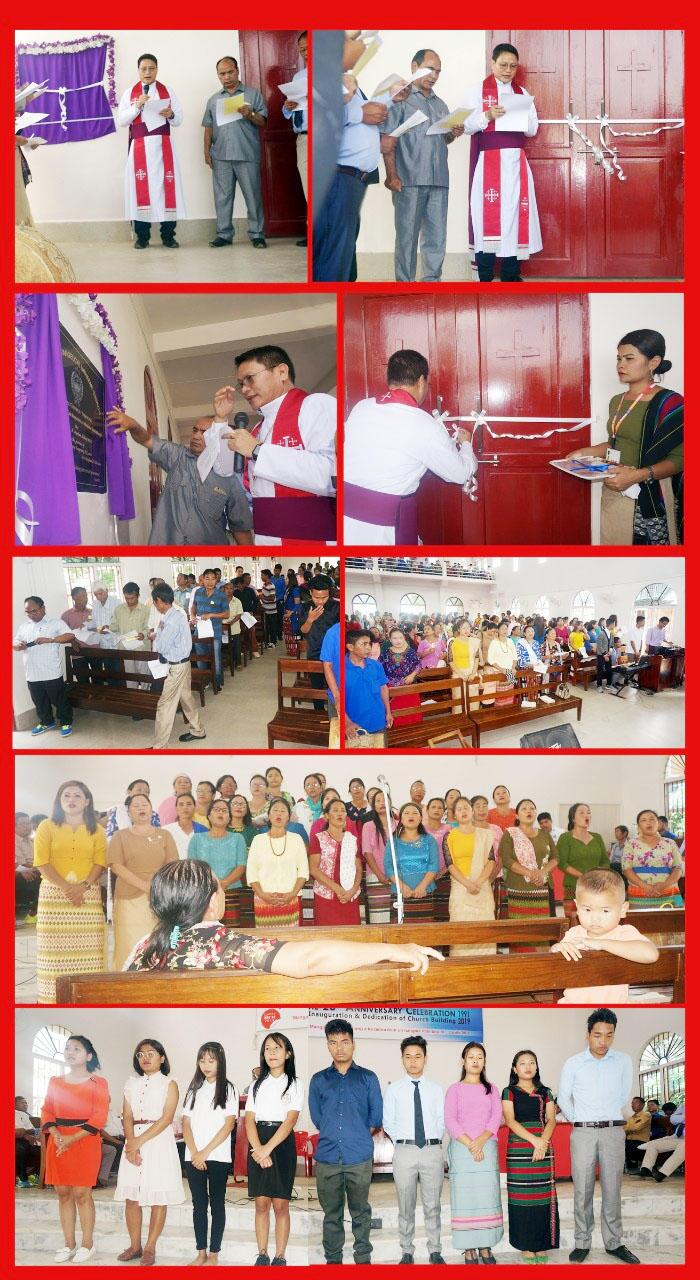 BISHOP IN BIAHINN HONNA NEI ?
Dt.25/5/2019: Tuni'n MELC Central Church Tuibuong hattuom in The 28th Anniversary Celebration-cum-Inauguration & Dedication of Church Building vaiguon thupitah in kizang a, tammi hun ah The Rt. Rev. Dr. S.K Manlun, Bishop MELC in Kum 28 Chinna Suong (Plaque) honna leh Biahinn honna leh latna nei hi. Tammi hun ah hattuomte a dinga chiemte tham leh thukipah huai mama khat ahileh Hattuom sunga Thununna nuai a umte leh sum-le-pai, bat-le-thaam neite zousie Siempi Rev. Dousuanthang tungtawn in ngaidamna phuon ahi.
Bangteng tungah Mangpa'n thupina tang tahen.
---
BISHOP IN LAIBU HONNA NEI
Dt.14/5/2019; Tuni'n Pa H. Khaikhogin, Dark Runner MELC in abawl PILNA THUCHING LEH HAMKAMTUH laibu Bishop  MELC in a Chamber ah Honna leh latna nei hi. Tuajou in Office staff tetoh kipahpina singpi dawnkhawm uhi.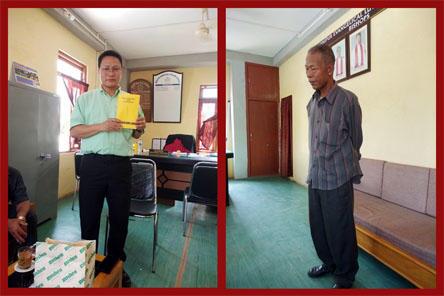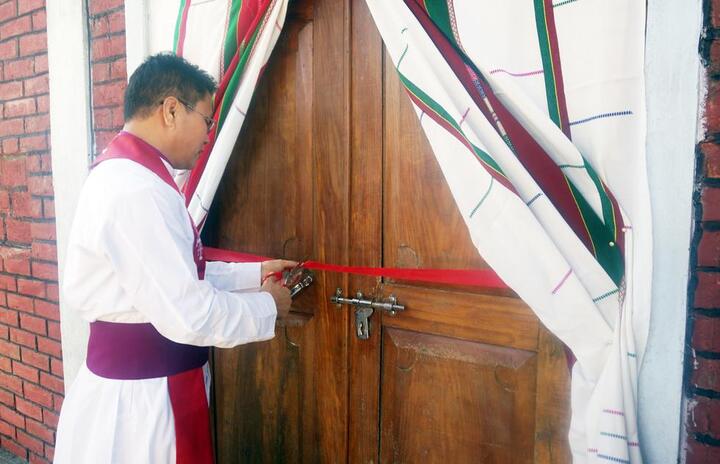 Hun sotpi a ana pat uh Sugnu Biahinn Building Pasian mapuina toh dt. 25-11-2018 (Pasianni) in Rt. Rev. Dr. S.K. Manlun, Bishop MELC in ahonna nei hi. Tammi hun ah Head Office apat in Bishop leh DM lamkaina toh Gari 2 in kikuan a, tualeh a Division sunga Local tuomtuom ban ah a khosung a Pawl tuomtuom te'n zong vaiguon uap in, kipahpi thu agen ban uah silpieh tuomtuom piehna zong nei uhi.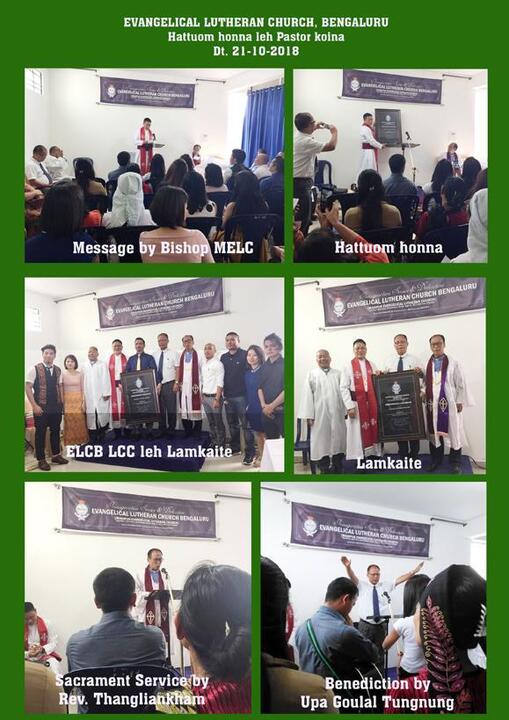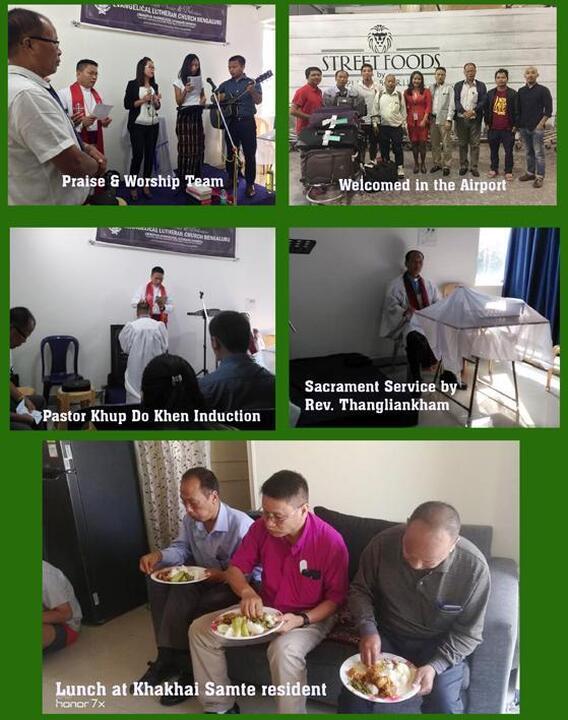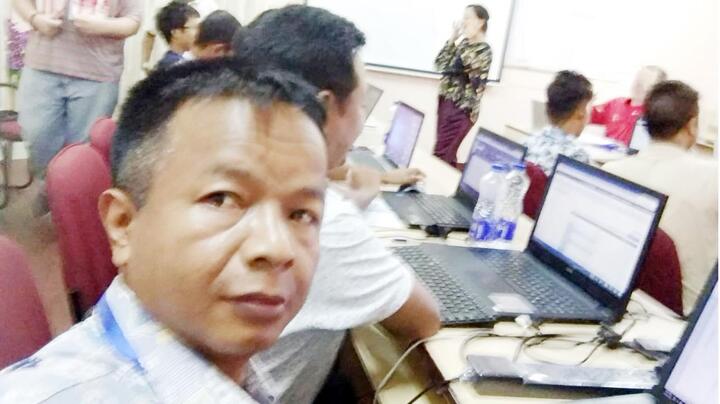 Dt. 17th apat 29 Sep 2018 sung teng dai dinga CBCNEI, Guwahati a Society for Promotional of Tribal Welfare & Development and Kalaam Media te saina a WEBSITE BUILDING WORKSHOP tuni  lawchingtah in peitou jel. A tawptan phattuompi ngei dinga training zawh ahithei na dingin Hattuomte'n hing na thumpi zing un chi'n ka hing ngen sonson hi.
Bang teng tungah Mangpa'n thupina tang tahen.
Kipah ing.
~ haupu/admin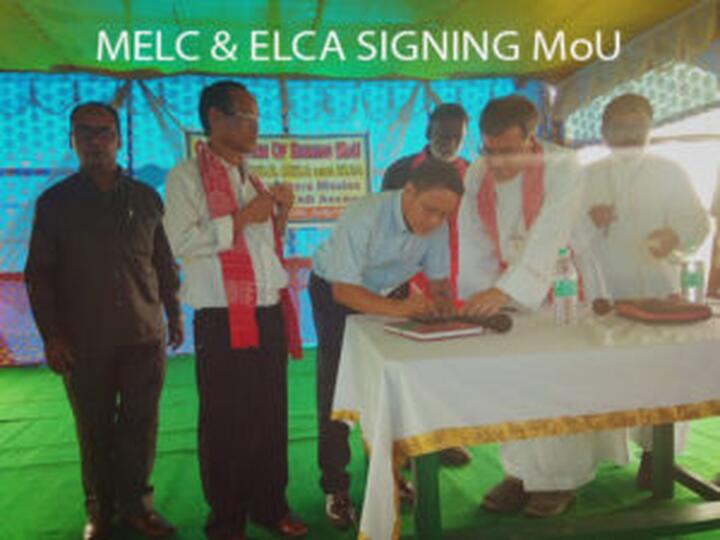 The Rt. Rev. Dr. Hausuankap Manlun, Bishop MELC and his team arrived home safe and sound after signing a Memorandum of Understanding with the Evangelical Lutheran Church in America on the 15th July, 2018 at New Bongaigoan, Assam. It's a milestone for the MELC who had dreamed of it since the time of its conversion to the Lutheran Church.
They have been rendered a warm welcome by veteran church leaders on the 17th July, 2018 at MELC HQ. Church, Zomi Colony.
THE EVANGELICAL LUTHERAN CHURCH IN AMERICA and THE MANIPUR EVANGELICAL LUTHERAN CHURCH
Both the parties pledged to cooperate in an equal partnership of Christian fellowship, to further the preaching of the Good News of Jesus Christ so that all people can come to accept the love and salvation of God.
The Manipur Evangelical Lutheran Church (MELC) and the Evangelical Lutheran Church in America (ELCA) understand this companion relationship to be in no way exclusive and acknowledge and respect each other's selfhood.
Both the parties affirmed the unity of the Church in the Lord and agreed to strive together so that God's love, justice, peace and salvation may be demonstrated in the world.
They agreed to exchange information to enable to understand each other's situation (culture, history, religious expressions, traditions, etc.) and fulfill their commitment of mutual solidarity.
They also agreed to strive to strengthen their common Lutheran identity within the context of the global communion and the wider Asia region; and reflecting the contexts and times in which they live.
Both Parties also agreed to provide opportunities for short or longer term exchanges of personnel [such as global personnel, pastors, evangelists, seminary students, women, young people, students, professors and specialists] for Christian fellowship, mutual enrichment, service, communication, study and observation; and mutual visits by church leaders.
This MoU covers a wide range of agreements between the two denominations which is effective upon signing on this day of 15 July, 2018.
MoU toh kisai BISHOP REPORT
MELC IN LAIMANAI, IMPHAL A MUSLIM CHRISTIANTE VENA NEI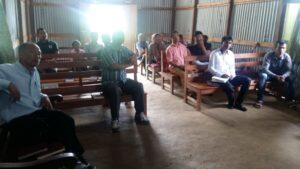 Apeisa Dt. 5/8/2018 (Pasianni) in MELC Missions Department te'n Upa P. Chinzahau, Mission Chairman lamkai in Imphal, Laimanai a um Muslim Christian Fellowshipte vena vanei ua, tuanah MELC Pawlpi min in panpina Rs. 10, 000/- (Ten thousand) apieh ban uah Pasian gam kelet sem ahina ding tupna toh thu-le-la kikupna zong nei uhi.
Tuanah amauh fellowship member mi 24 apha uhi.
Amaute tungtawn a Muslimte lah a khantanhoi nasepna ahat semna dingin thumpi zing va ui.